Flies
We have a lot of folks ask us about the flies we are using while fly fishing the flats in Rockport and the surrounding area. So we have begun to compile a collection of our favorite patterns here, for all to see. While we have only been able to add a select few for now, we will continue to add to this page as we can and keep everyone up to speed with the flies we are using.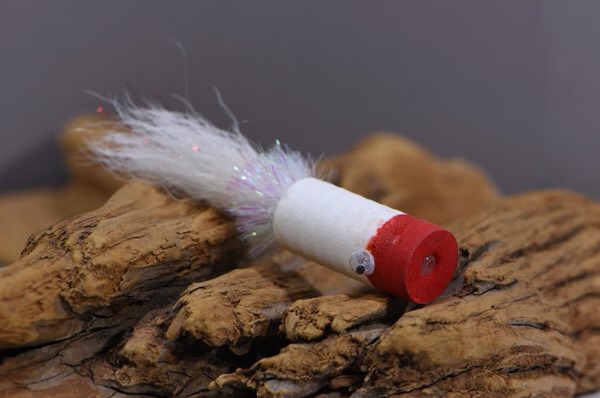 JJ's Tube Top
Our favorite topwater fly and colorway for redfish and trout.
The Tube Top is light, easy to cast, yet still makes plenty of noise in the water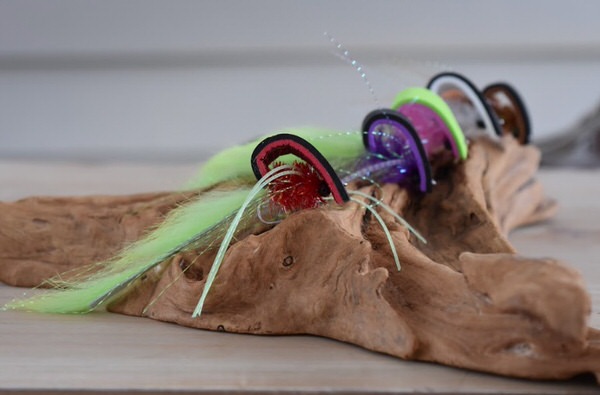 The Private Dancer
The Private Dancer is all about movement in the water.
A little larger than our other topwater flies, this fly will "dance" back and forth when stripped and still have plenty of wiggle while resting as well.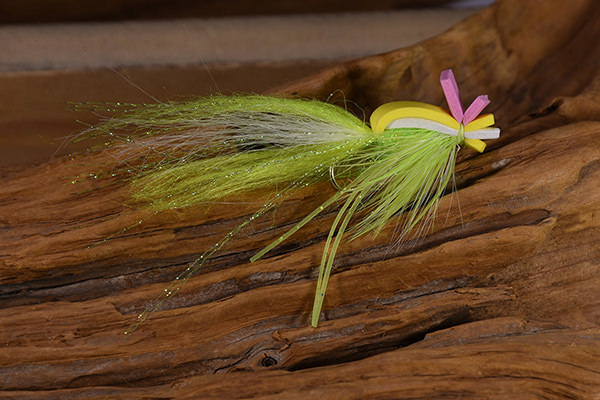 JJ's Chug Bug
The Chug Bug is always solid. Tied more similarly to a standard gurgler type fly.
We tie these in a variety of sizes and colors. This fly has caught everything from redfish and trout, to jack crevalle and tarpon.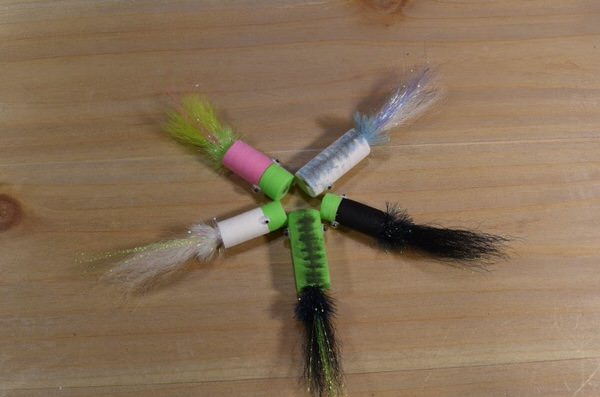 Other Tube Top Colors
A few of our favorite color ways for this pattern.
We tie these in small, medium and large sizes for redfish and trout. XL for jacks and kings.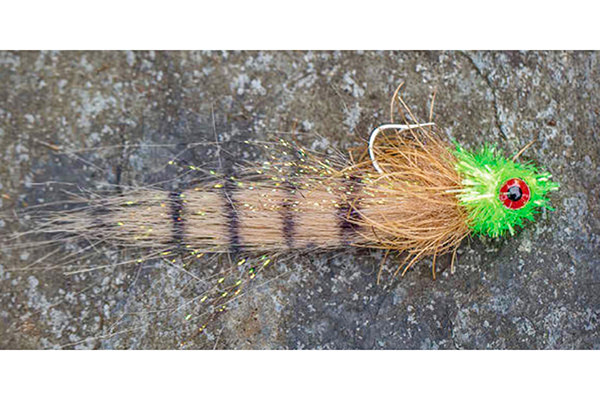 JJ's Reducer
Easily one of our favorite patterns while fishing over grass and potholes, or to schooling fish.
We tie The Reducer in a variety of weights, from unweighted to large lead eyes. Great pattern for the Texas flats.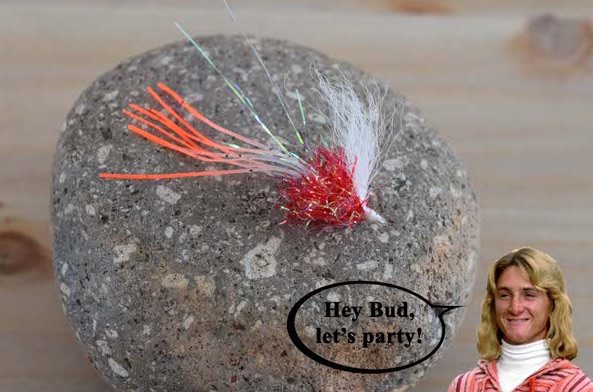 JJ's Spicoli
A good little shrimp pattern for fly fishing for redfish.
Nice and light, plenty of wiggle and small in size, make this a great option for redfish and sheepshead.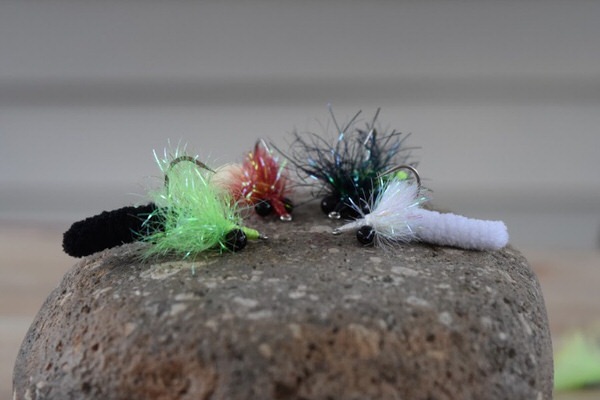 JJ's Marsh Mop
A very simple and easy to tie pattern that catches fish.
Tied with bead chain eyes, so it is lightweight. A variety of colors work well for reds, trout and sheepshead.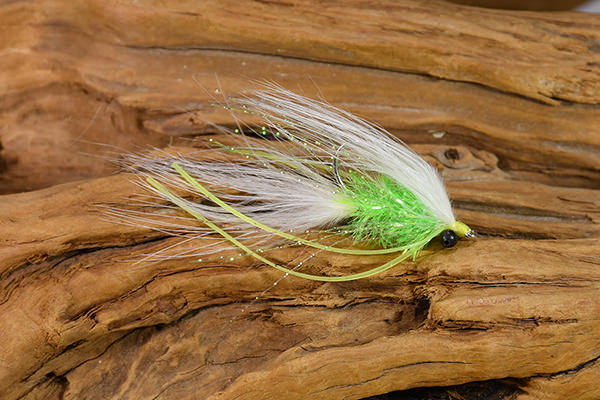 JJ's Polar Shrimp
A solid shrimp imitation pattern for fly fishing Southwest Texas.
This fly lands soft, sinks slow and has lots of motion in the water. Excellent pattern for Texas redfish.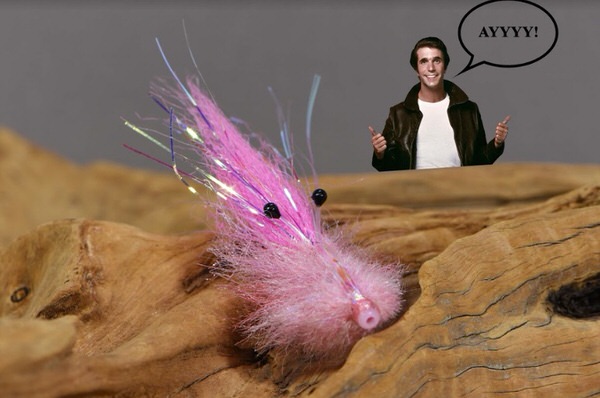 The Pronz
A realistic looking, and swimming, shrimp tube fly.
We ties The Pronz on both a medium and heavy tube. Excellent Spring time fly for redfishing in Texas.
The Pronz
Additional color ways for The Pronz.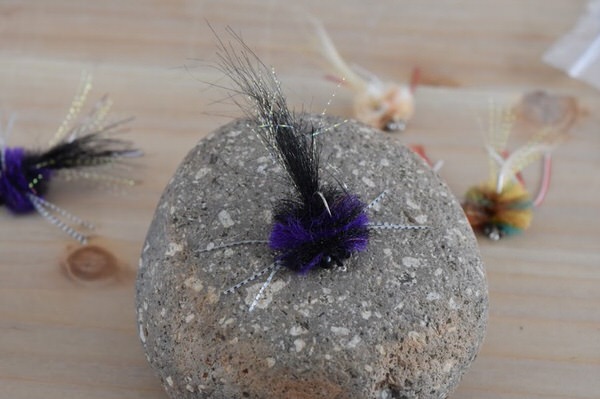 JJ's Crabcake Special
Not only our best crab pattern for the Texas flats, but our best fly year round.
We tie this fly in a variety of sizes, weights and colors. A must have for Sothwest Texas fly fishing!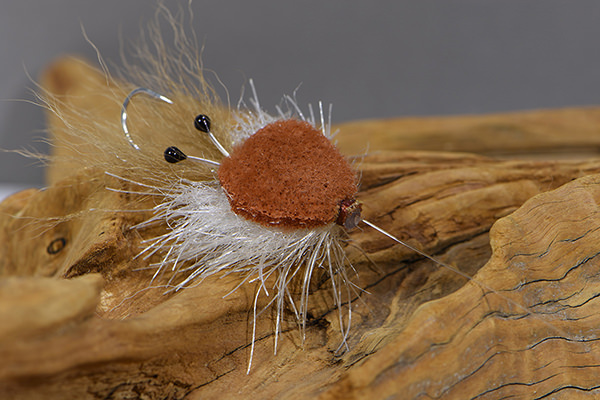 JJ's Gremlin
Another great crab pattern for fly fishing the Texas Coast.
We tie this fly on two different weight tubes for varying water depths.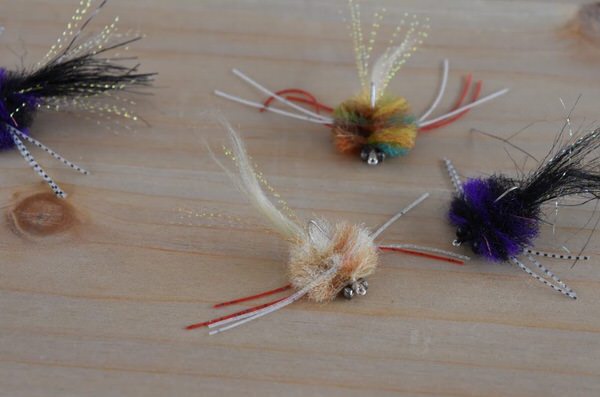 JJ's Crabcake Special
Additional color ways for the Crabcake Special.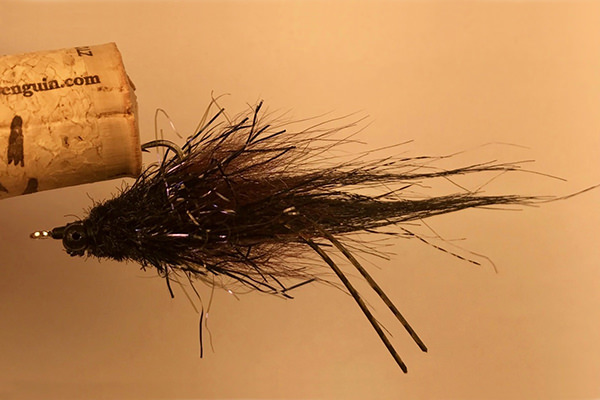 Rockport Reaper
This fly is quickly becoming one of our favorites while fly fishing Rockport, Texas.
This is a great crab imitation that is very easy to tie and is easy to see in the water.