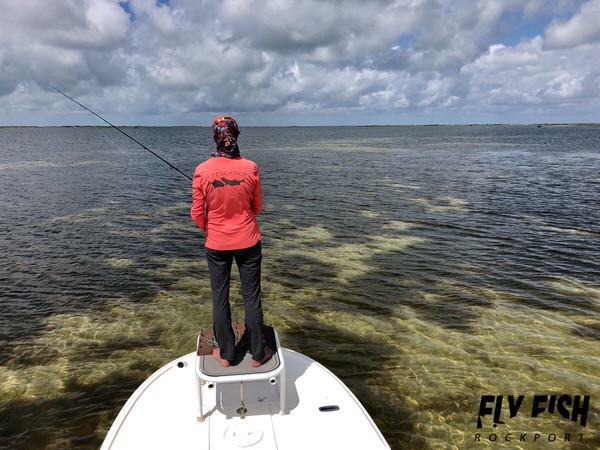 One of the things that makes Rockport, Texas such as premier fly fishing destination is that it is right in the heart of some of the best flats fishing that can be found in the Gulf. Aransas Bay is closest to home, as it is located on the front steps of our base of operations, Rockport, Texas. Also sitting right on Aransas Bay are the towns of Port Aransas and Aransas Pass.
This very accessible body of water is protected from the Gulf by St. Joseph Island and connects a few of our other frequent haunts, including Corpus Christi Bay on the South end, Mesquite Bay and St. Charles Bay to the North, and Copano Bay to the West. Along St. Joseph island, countless lakes, marshes and grass flats can be accessible to our shallow running flats skiffs. These areas are well sheltered from our prevailing Southeast winds and the water remains crystal clear at all times. For that reason, it makes these areas ideal for sight fishing to the large populations of redfish, trout and drum throughout the year.
The Northern most reaches of Aransas Bay provide passage for many fish into the nearby adjoining waters. Carlos Bay, Mesquite Bay and Copano Bay are all directly adjacent to Aransas Bay. Most are guarded by numerous oyster reefs which provide excellent opportunities for fish to feed on the nearby crab, shrimp or baitfish local to these reefs. All are excellent locations to find redfish, trout, drum and sheepshead.
As you move further South within Aransas Bay, you will notice the addition of many islands and lakes, surrounded by mangroves. These too provide excellent cover for crab, shrimp and baitfish. So you can expect redfish to be cruising the edges of these mangroves in search of a meal. These areas are most pronounced where Aransas Bay and Redfish Bay meet, and also in the Lighthouse Lakes area.
Within Aransas Bay, you will also find expansive areas of grass flats. Many of these flats are comprised mostly of turtle grass. The turtle grass in these areas is protected by the State of Texas, and for good reason. These areas provide incredible habitat not only for our fish, but also the crustaceans they forage for. Mud crab, shrimp and bait fish can all be found in abundance in these areas. These grasses are very unique and special to Rockport, Texas and Aransas Bay, and should be treated with the utmost respect.
Location on map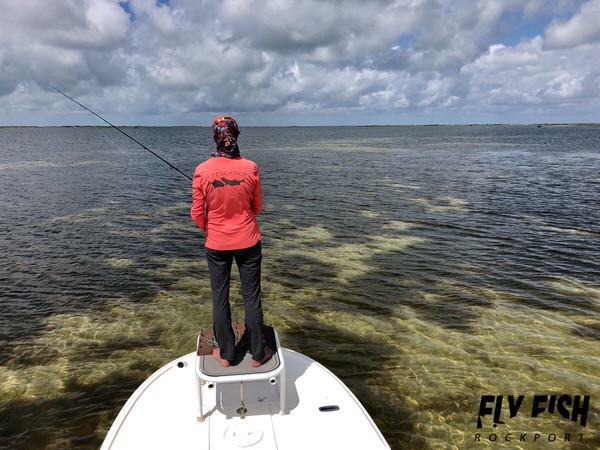 Aransas Bay
Aransas Bay, Texas, USA