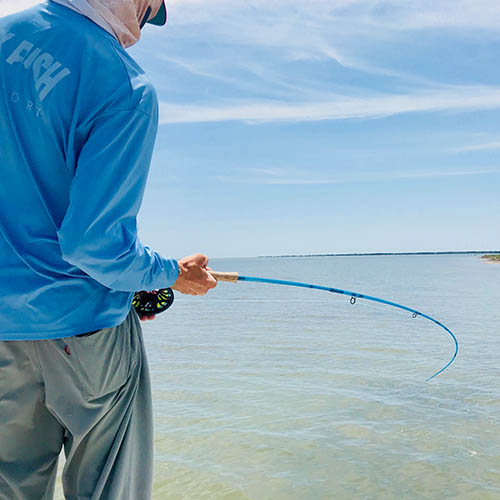 Carlos Bay is a small bay, located at the Northernmost end of Aransas Bay. An intricate system of oyster reefs are all that separate these tow bodies of water. These same reefs also provide a very large area for crab, shrimp and bait fish to thrive. For this reason, Carlos Bay consistently holds good numbers of redfish, trout, drum and sheepshead.
During our colder Winter fly fishing season, Carlos Bay can be a favorite to our Fly Fish Rockport fly fishing guides. The flats found within this bay are excellent feeding grounds for redfish. But even more importantly, during the cooler months, Carlos Bay boasts a series of dugout cuts that can be as deep as 16 feet. These provide excellent passage ways and areas for the fish to retreat quickly and easily when the condition present themselves a bit less than favorable.
Due to its smaller size and limited number of shallow flats, also its close proximity to other great fishing locations, Fly Fish Rockport fly fishing guides will often fish Carlos Bay in correlation with some of the other great bays that are close by. Aransas Bay, San Antonio Bay, Mesquite Bay and St. Charles Bay are all very close and can be fished in conjunction with minimal running in the skiff.
Due to the number of oyster reefs in Carlos Bay, and all the entrances and exits, anglers will want to take caution when motoring around. Depending on the tides, most of the shell reefs are hidden beneath the surface of the water and can be difficult to see from the boat.
Location on map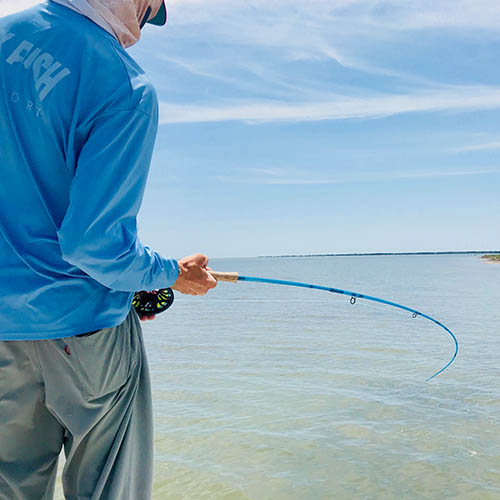 Carlos Bay
Carlos Bay, Texas, USA