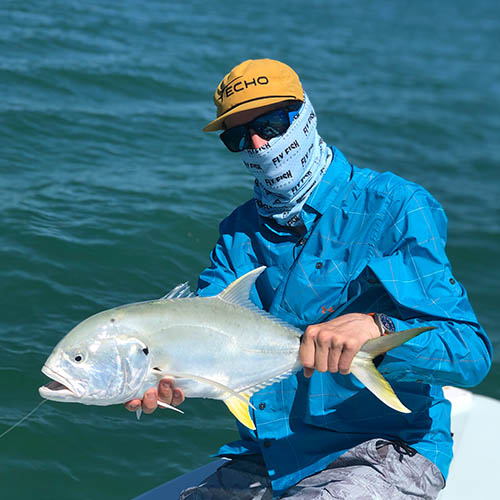 Certain times of the year, as the water warms up, some of our unique migratory fish will start swimming up the Texas Coast in the Gulf of Mexico. Typically, this begins in the later portion of Spring (April), and continues into the early Fall (November). However this is all weather dependent as these fish are following the baitfish, which are moving with the warming waters.

During these times, our Fly Fish Rockport fly fishing guides are able to watch the weather and tides in hopes of predicting the movements of these migratory fish. Many days, given the right conditions, we are able to start our mornings slightly offshore in our poling skiffs. This allows us the opportunities at these fish, as well as the ability to continue on to our usual day of flats fishing. Other days, we may opt to take the offshore boat out a bit further, leaving the flats behind us.
Jack crevalle, tarpon, bull redfish, king mackerel, spanish mackerel, cobia and mahi mahi are all up for grabs, once offshore. And there are always opportunities for other species as well. Sharks, skipjack, triple tail and all sorts of other fish are also common place. Once in the bigger water, there is no telling what we can bump into out there. But we come prepared for most everything.
While the near shore or offshore fishing is not our every day routine, it is a great way to change it up a bit on a multi day fishing trip with Fly Fish Rockport. Very often, these fish can be a fish of a lifetime for many of our anglers. So given the right time of year, and conditions, this is another great option while fishing with Fly Fish Rockport.
Location on map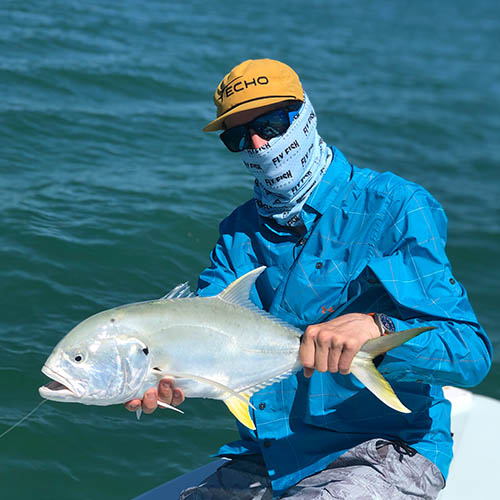 Gulf of mexico (near shore/offshore)
Gulf of mexico (near shore/offshore)