The Boats We Use
The boats Fly Fish Rockport fly fishing guides run are an integral parts of what we do. Our technical poling skiffs allow us to gain access to the water we need to be in to find fish. They are light, quiet, nimble and able to float in less than 6 inches of water.
We have created this page so you can familiarize yourself with the boats we operate. We have a variety of boats, all to meet the different needs of the anglers, target species and conditions.
Not only are you getting the benefit of the years of experience that our Captains have behind them… but you also know that we put our clients in the best flats boats on the market today. Hells Bay Boatworks provides all of the technical poling skiffs that we use on a day in, day out basis. These are the best boats in the world, and we stand by that. All of the boats in our fleet are here to allow our anglers every advantage we can offer them. Whether that be sneaking through water only 3 inches deep, or chasing rolling tarpon offshore.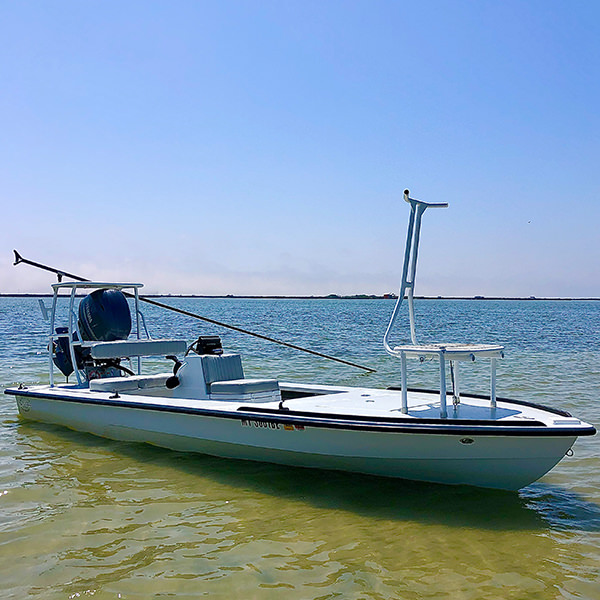 Hells Bay Professional Skiff