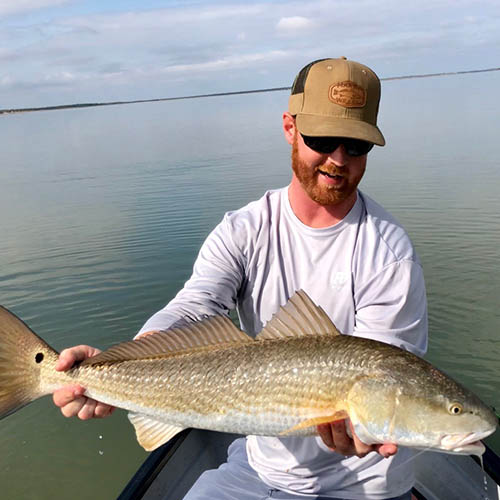 Baffin Bay is one of the furthest bodies of water that Fly Fish Rockport and their guides will fish. Most of the areas that we launch the boat are over an hour drive from downtown Rockport. But on the right day, its usually well worth it. The surrounding area is fairly flat and there aren't a lot of places to hide from the wind in this bay, so Fly Fish Rockport will normally plan to fish there on a day that has light winds and favorable weather.
Many areas of this bay contain soft mud bottom. For that reason, sight fishing can get tougher in some areas during heavy winds. The wind can kick up silt and turn many areas of the bay off color and almost impossibly to sight fish. So there are certain conditions that don't work well with these waters, and we will choose to fish elsewhere. Calm and light Southeast, our prevailing, winds are ideal. Also, don't sleep on this area for wintertime fishing for redfish. The mud bottom warms quickly on cold but sunny days, and often draws the attention of many redfish.
Baffin Bay is also well know for it's tube worm reefs. These are formed over long periods of time and present themselves much like a rock pile. Hitting these with a boat can be detrimental or even dangerous. So the utmost care should be taken, unless you are very familiar with the waters of Baffin Bay.
Salinity in Baffin Bay can get very high, as the streams feeding it only run when it rains. So there is very little oyster, but this area is still known to boast large spotted sea trout, redfish, and black drum. In fact, it has been said to be one of the top international trophy speckled trout destinations.
Location on map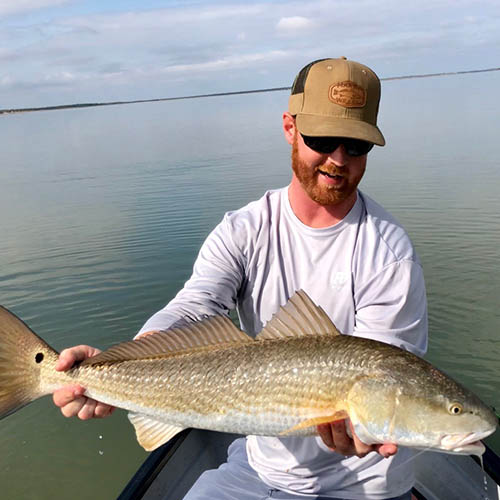 Baffin Bay
Baffin Bay, Texas, USA