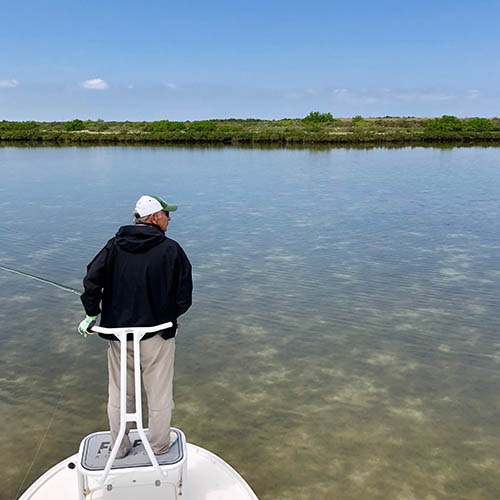 Closely located to the city of Corpus Christi, Texas and just South of Rockport and Port Aransas, you will find Corpus Christi Bay. This bay covers more than 96,000 acres and is the largest in the Coastal Bend system. Several other bays connect to Coprus Christi Bay, as well as two locations where it is fed directly by the Gulf of Mexico.
Corpus Christi Bay is bordered to the North by both Redfish Bay and Aransas Bays. Slightly North and West you will find Nueces Bay. And to the South, the Upper Laguna Madre. Mustang Island provides the barrier between the Gulf of Mexico, although Port Aransas to the North and Packery Channel to the South, both allow easy access to the open Gulf for both angler and fish. For that reason, Corpus Christi Bay can fish very well.
There are numerous areas containing grass flats, marshes and tidal lakes up and down Mustang Island. These areas are full of redfish, trout, sheepshead and drum and are very popular for flats fly fishing. But due to the close proximity of the Gulf, and being the deepest of the bays in the system, Corpus Christi Bay can also hold a larger variety of fish than some of our other bays. During the appropriate time of year, tarpon, triple tail, pompano and jack crevalle are all common in this bay.
Our Fly Fish Rockport fly fishing guides typically access the waters of Corpus Christi Bay from marinas in Rockport, Aransas Pass or Port Aransas. All are in very close proximity and a very short run in our shallow running poling skiffs, making this one of our favorite bays to fish.
Location on map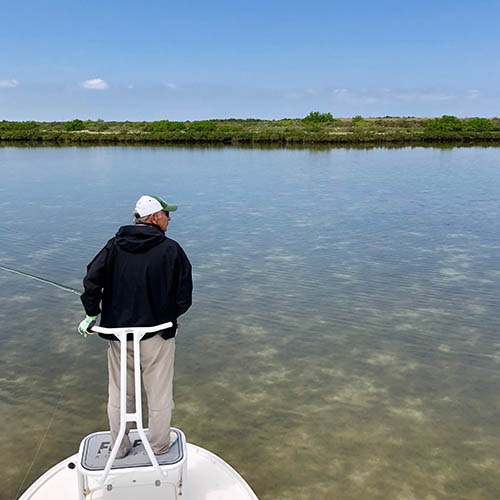 Corpus Christi Bay
Corpus Christi, Texas, USA