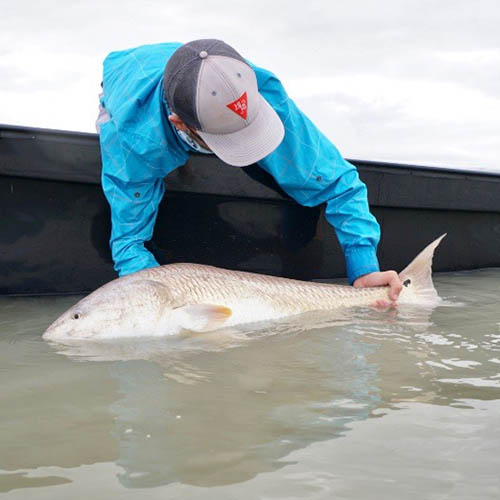 The Matagorda Bay Complex is considered one of the finest estuaries in the State for anglers seeking redfish, flounder, and spotted sea trout. Our Fly Fish Rockport fly fishing guides definitely find Matagorda Bay to be a superb fishery.

This Bay is separated from the Gulf of Mexico by Matagorda Peninsula. It is bordered to the South by Espiritu Santo Bay, and to the North by East Matagorda Bay. Port O'Connor, Texas provides passage way for fish coming to or from the Gulf. This allows this bay to not only hold excellent numbers of our usual target species, but often opportunities at migratory fish such as tarpon or jack crevalle.
There is a variety of different structure within Matagorda Bay. The far Eastern corner is comprised largely of soft mud or silt bottom and has numerous oyster reefs. Also, the Colorado River and numerous other streams provide a large influx of fresh water. The Southern reaches of Matagorda Bay, nearest to Port O'Connor, often have stronger tidal flow. Due to their close proximity to the port and open waters of the Gulf, these areas have numerous grass flats, tidal lakes and cuts that hold good numbers of fish.
Matagorda Bay is quite large. 422 square miles to be exact. But it's large size can make it more open to wind conditions. On days with stronger winds, traveling in this bay can be treacherous. Our Rockport fly fishing guides often access the waters of Matagorda Bay from marinas in either Matagorda or Port O'Connor, Texas, as they have the only amenities on this large bay system.
Location on map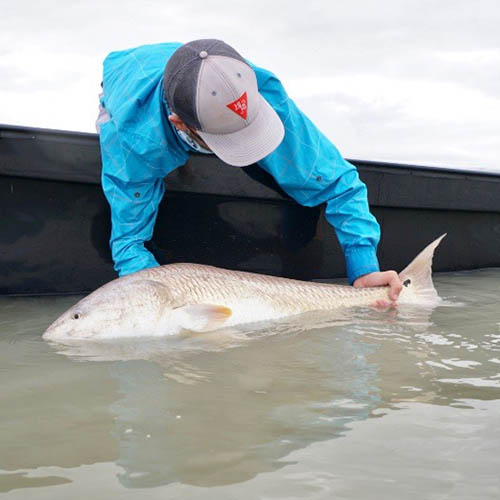 Matagorda Bay
Matagorda Bay, Texas, USA