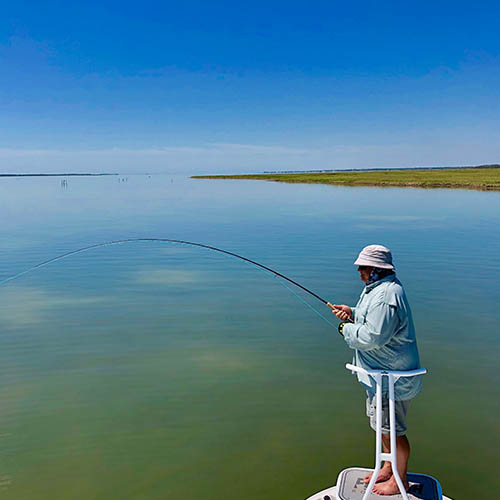 Mesquite Bay lies just to the North of Rockport, Texas. It is another of our smaller bays that adjoins with Carlos Bay and collectively act as a separator between Aransas Bay and San Antonio Bays. Similar to it's neighboring bay, Mesquite Bay is heavily guarded on one side by oyster reefs, making boat travel tricky.

Mesquite Bay is also well know as the location of Cedar Bayou. Cedar Bayou has been a natural pass through between Matagorda and St. Joseph's Island, making it a popular location to find fish. However, in recent years, Cedar Bayou has continually been closed due to hurricanes, weather and natural tidal movement. But this area continue to be very popular with many people.
Aside from the vast expanses of oyster reefs, this bay holds good number of tidal lakes, marshes, bayous and other excellent fish habitat. Good numbers of Redfish, trout, drum and sheepshead are all common place in Mesquite Bay. But sightings of jack crevalle and triple tail are not out of the question during the warmer months.
Mesquite Bay is easily accessed by our Rockport fly fishing guides from either the Goose Island State Park or St. Charles Bay marinas. Either provide quick access to the bay with less than ten minutes of run time in our shallow running skiffs. A quick run up the Intracoastal Waterway (ICW) allows easy access to Mesquite Bay in the Northwest corner, avoiding the numerous oyster reefs.
Location on map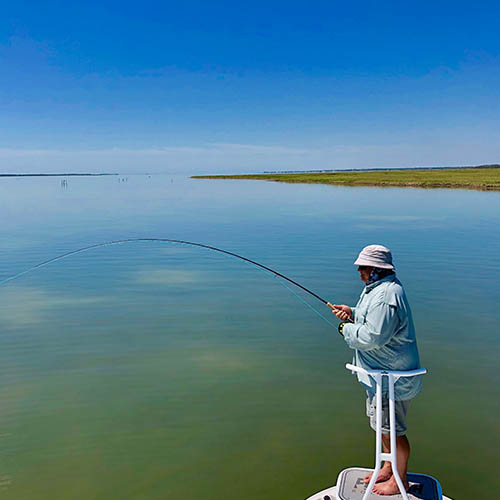 Mesquite Bay
Mesquite Bay, Texas, USA