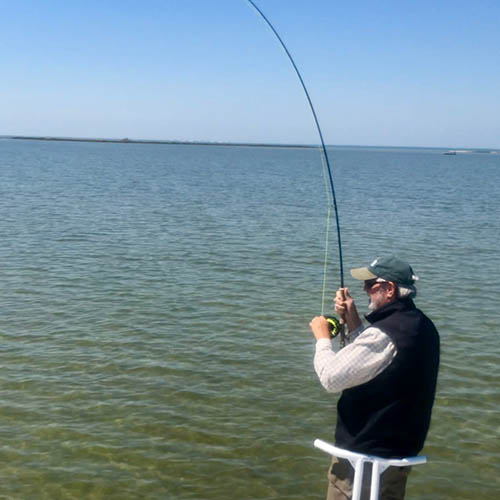 Not far from Rockport, Texas, and in the Northwest corner of Copano Bay, you will find Mission Bay. This bay is an arm of Copano Bay that contains the confluence with the Mission River. Depending on recent rain, and river flows, this can often cause a much lower salinity throughout Mission Bay.
Despite the low salinity, Redfish and other target species still frequent this bay in good numbers. Both crab and shrimp thrive in the oyster reefs within this bay. That means that our redfish can not be too far behind. And during the cooler Winter months, it's not uncommon to see some very large trout cruising around the mouth of this bay as well.
Similar to Copano Bay, Mission Bay can also be affected on windier days. Due to the softer mud bottom of this bay, high wind days can be tricky. Water can become off color easily, making it hard to sight fish. A heavy Southeast wind, our prevailing, can blow the waters and silt of Copano Bay into Mission Bay, making it off color. Likewise, strong winds from the North can dirty up the areas where Mission Bay and Copano Bay meet.
Mission Bay is easily accessible by way of Copano Bay. However, we do caution anglers that the run across Copano can be tricky. There are numerous oyster reefs throughout the bay that are usually undetectable from the boat. Another great option is to access Mission Bay by way of the Mission River. Just a short run downstream will put you in the bay. But be aware that there are many stumps and logs in this area as well. Also, the confluence with the river is very shallow. So use caution when motoring.
Location on map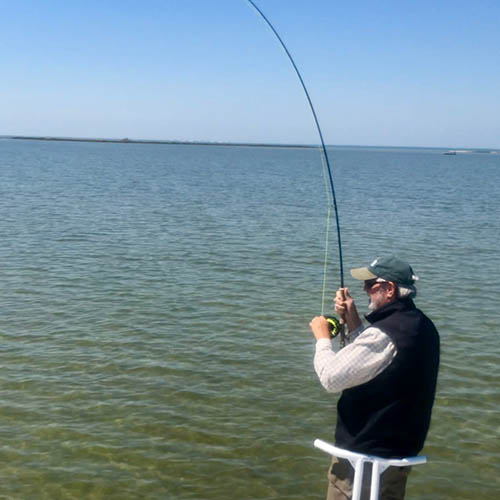 Mission Bay
Mission Bay, Texas, USA