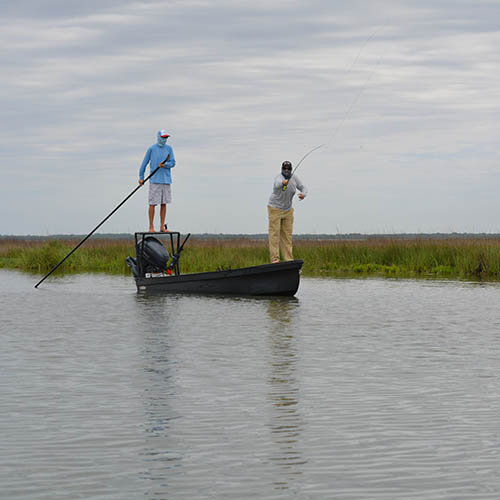 Fed by the Nueces River on the West end, this bay is a Northwestern extension of Corpus Christi Bay. While this bay is far from our most popular in the area, it fishes quite well. The incoming fresh water, and numerous oyster reefs, provide excellent amounts of food for our redfish and other target species to thrive.
Nueces Bay is another very shallow bay. It's made up primarily of soft bottom mud and oyster reefs. For that reason, it can be tricky to fish. Windier days can stir up this small bay making the water off color. Also, great care must be taking while running your boat through these waters. Many of the oyster reefs are hidden just under the waters surface and are hard to see from the boat.
On days with a light Northeast wind, more common during the Winter months, this bay can fish extremely well. Many redfish will enter this bay from deeper waters of nearby Corpus Christi Bay in search of warm water and food. The soft mud bottoms found throughout warm quickly and are ideal for our coldest days of fishing.
While you can access this bay by way of Corpus Christi Bay, we rarely do. Instead, it is easiest to launch our shallow running poling skiffs at the Nueces Bay marina, located closer to the city of Corpus Christi. This is just a quick 15 minute drive from our home base of Rockport, Texas.





Location on map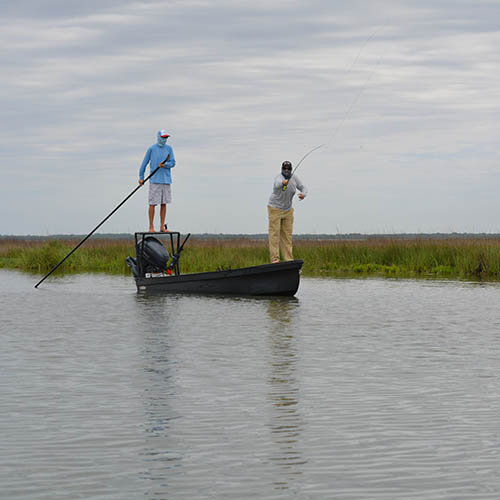 Nueces Bay
Nueces Bay, Texas, USA