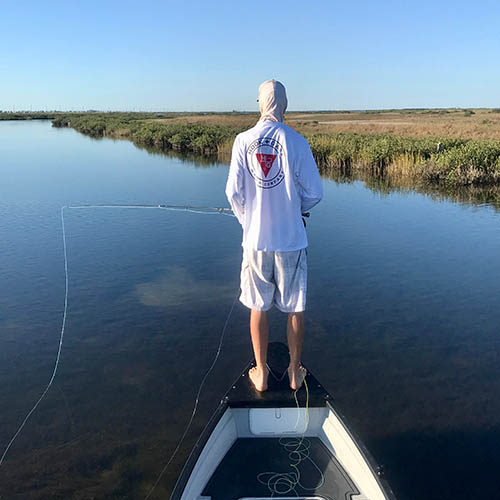 Port Bay is a small body of water located in the Southwest corner of Copano Bay. Similar to Mission Bay to the North, this bay provides excellent habitat for redfish and trout to move onto the shallow flats and feed. With deeper water nearby and plenty of soft mud bottom in the shallows, this is a very productive location to find fish throughout the year.

While many of the shallows in the bay consist of mud bottom, there are many grass flats located in the lakes and marshes found in Port Bay. Larger chains of lakes, made up primarily of widgeon grass, often provide excellent opportunities at schooling and tailing fish. Outside of these lakes, steep shorelines and many small cuts allow redfish the opportunity to ambush their prey.

While this bay does fish consistently well throughout the year, it can be a little tougher to fish during North winds. With a little less protection, and the waters of adjoining Copano Bay blowing in during a North wind, this can leave the waters of Port Bay off color and difficult to sight fish. But most other times this water fishes very well.

Port Bay also sees minimal pressure from other anglers. Some attribute this to the shallow water and difficulty gaining access to these flats. Also, there is no marina nearby. However, sometimes the overlooked little spots are true gems, and this proves to be the case with Port Bay. Fly Fish Rockport has found Port Bay to offer excellent redfish and trout fishing throughout the year.
Location on map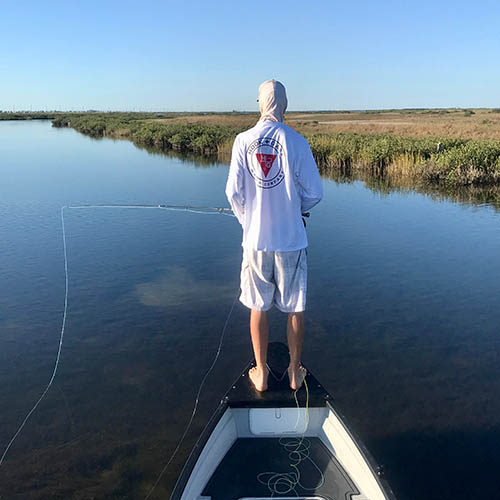 Port Bay
Port Bay, Texas, USA