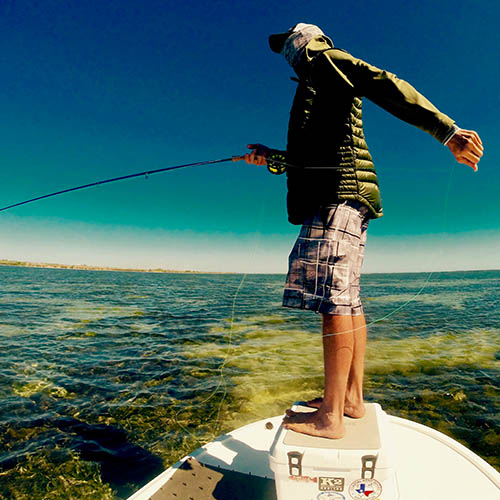 Redfish Bay lies between the towns of Aransas Pass and Port Aransas, Texas. Just a couple miles South of Rockport. This bay is not your standard open water bay. Instead, Redfish Bay consists of many small islands that separate it from the neighboring bays of; Aransas Bay and Corpus Christi Bay. It also receives very strong tidal movements from the nearby Gulf of Mexico.

The entirety of Redfish Bay, as of 2016, has been designated a "no prop zone", making it illegal for any boat to cause harm or uproot the seagrass. These large expanses of turtle and other grasses are what make this bay special. Redfish, trout and drum all thrive on these grass and pothole covered flats. Baitfish, crab and shrimp are all plentiful in these area, which attract large numbers of fish.
Located less than a mile from the open Gulf, Redfish Bay is on the receiving end of excellent tidal movement. This floods these flats with all sorts of baitfish, and right behind them, the fish that are eating them. Large bull redfish are common place during the late Fall, early Winter and Spring months. When strong tidal movements move schools of menhaden onto the flats, the bull reds or jack crevalle can often be seen following them around.
Our Fly Fish Rockport fly fishing guides most frequently access the waters of Redfish Bay from nearby marinas in Rockport or Aransas Pass. Most days, the run to the flats is less than ten minutes in our shallow running skiffs.

In fact on May 1, 2016, this area received the designation of a "no prop zone" which makes it illegal for any boats to be operated in the area that could cause harm or uproot the seagrass. This makes it the perfect fit for anglers fly fishing with Fly Fish Rockport as the push poles cause no harm, and the seagrass makes an exceptional home for the plentiful redfish.
Location on map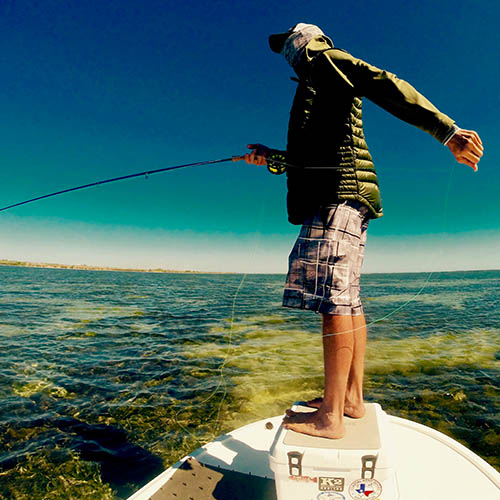 Redfish Bay
Redfish Bay, Aransas Pass, TX, USA