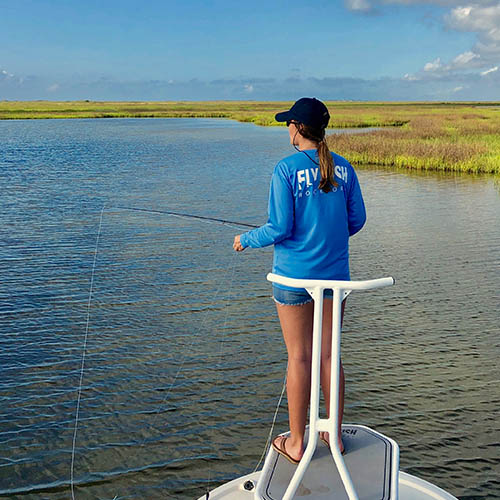 San Antonio Bay is another favorite fishery of our Rockport fly fishing guides. Located a short distance North of Rockport, it is bordered on the Southern end by Mesquite Bay and on the Northern end by Espiritu Santo Bay. Separated from the Gulf of Mexico by Matagorda Island, this bay provides a variety of water ideal for the redfish and other species we target.
Fishing along Matagorda Island provides miles of grassy banks, countless lakes and many cuts and creeks that consistently hold fish. You will find plenty of oyster reefs in this bay as well. These waters fish excellent throughout the year for redfish, trout, drum and sheepshead. However, the occasional chance at other migratory fish can be common as well given the right time of year. Jack crevalle, mackerel and triple tail are all common fixtures in this bay.

Centrally located between both Rockport and Port O'Connor, this bay can be accessed a number of different ways. Most commonly, our Rockport fly fishing guides can make a short run North down the Intercoastal Waterway (ICW) in their skiffs to access much of this water. However, with marinas in nearby Seadrift and Port O'Connor as well, that allows easy access to the Northernmost reaches of this bay from those marinas, saving the longer ride in the skiff.
San Antonio Bay is also bordered by the Aransas National Wildlife Refuge. Many areas within this bay provide excellent opportunities to view whooping cranes, alligators and a variety of other wildlife as well.
Location on map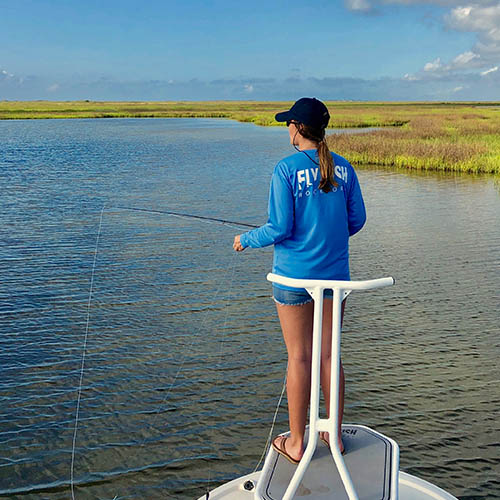 San Antonio Bay
San Antonio Bay, Texas, USA