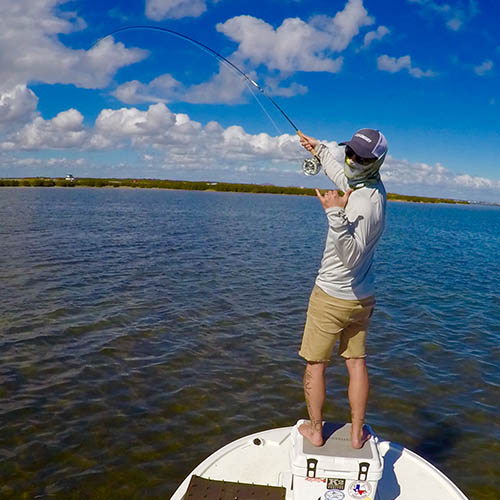 This long narrow expanse of water runs south from Corpus Christi Bay and is unique for a few different reasons. For instance, about 80% of the remaining seagrass habitat in Texas is located in this system. In addition, there is a very low fresh water inflow, little rainfall and high evaporation, thus the salinity of this bay is often very high, at times exceeding that of seawater. This is the only hyper-saline coastal lagoon in North America and one of only five in the world.
Unlike other bays in the Coastal Bend region, oyster reefs are not very prevalent. However, there are many rock reefs and serpulid reefs. Both of these still hold good numbers of food sources for our target species. And the large expanses of grass flats provide more than enough sources of food for good numbers of fish.
The Upper Laguna Madre begins just South of Corpus Christi, Texas and continues South where it eventually runs into The Land Cut. There are many popular areas of the Upper Laguna Madre, from Nighthawk Bay and the Middle Ground, down to the more famous Nine Mile Hole. The Southernmost reaches of the Laguna also serves as the entrance into another one of our favorite waters, Baffin Bay.
Many large Redfish and larger than average spotted seatrout are found throughout these waters making it a popular fishery for our Fly Fish Rockport fly fishing guides. Our Texas fly fishing guides commonly access these waters through the Padre Island National Seashore. Although there is plenty of opportunity to launch your boat in Corpus Christi as well.
Location on map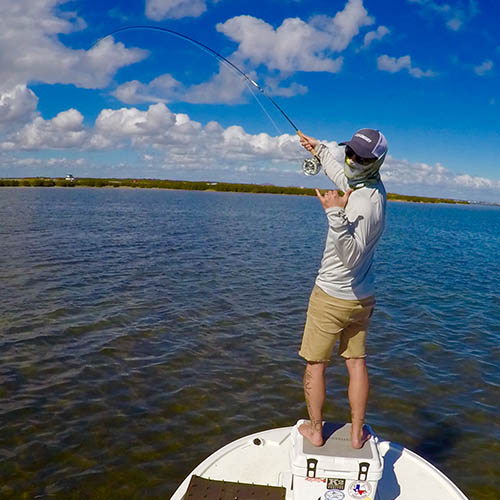 Upper Laguna Madre
Upper Laguna Madre